Here's a little bit of information about me, my COP21 climate journey, and my various other endeavors through the years. I'm delighted to throw everything I've learned over the years at this climate challenge! (And if you'd like to contact me to schedule a presentation or meeting, you can reach him at mark [at] yert [dot] com.)
My COP21 climate journeys are crowdfunded and I would appreciate your support! I've shared a brief summary of the project above my bio, below, but please also read my extensive crowdfunding "manifesto" to become familiar with my full commitments and reasoning behind the effort.
Why crowdfund my way to COP21?
In December 2015 nations around the world will send delegates to the
COP21
climate negotiations in Paris, France. This is quite possibly the most important climate-related event in all of human history, and I (Mark Dixon) will be bringing my eyes, ears, and voice (and audio/video/photography gear) to this gathering to raise awareness about this important issue and urge responsible action by lawmakers – particularly in the Pittsburgh region.
I've been working as an environmental filmmaker and climate presenter for years, but in July of 2015 I was able to further bolster my awareness of the UN climate negotiations by formally representing Pittsburgh's Mayor Peduto at an official UN
COP21
precursor event: the World Summit Climate and Territories in Lyon, France. Based on this event and subsequent research, I have developed a detailed set of materials to inform and entertain audiences with the drama and nuance around our civilization's greatest attempt to address the climate crisis. I plan to give a batch of presentations to the Pittsburgh community prior to the COP21 event, followed by another batch after I return.
You can support my campaign here: http://www.gofundme.com/xthcww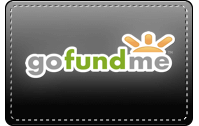 Bio: Mark Dixon
Film Director/Producer, Activist, Public Speaker
Mark Dixon is an award-winning filmmaker, activist, and public speaker exploring the frontiers of social change on a finite planet. Mark graduated from Stanford University in 1997 with a degree in Industrial Engineering. He started his technology career in Silicon Valley and worked for two start-up companies, including Akimbo Systems, where he managed the deployment of nearly 10,000 programs for its Internet video service. As evidence for global warming and resource depletion moved into prominent view on an international scale, Mark decided to refocus his life and skills on tackling those issues, launching YERT – Your Environmental Road Trip in 2006 with his friend and fellow activist, Ben Evans. This team ultimately created the YERT feature film, receiving the audience award at its Yale Environmental Film Festival world premiere. YERT has been featured by the San Francisco Chronicle, the Huffington Post, Voice of America, the National Catholic Reporter, and Russia Today. Distributed by First Run Features, the film has screened at dozens of film festivals, colleges, and community groups around the world to great acclaim. In 2011, Mark received PennFuture's "Citizens Choice Green Power Hero" award for his work on the YERT film and was featured in the cover story for the Spring 2014 edition of Bridge to Light magazine. Mark's most recent film, "The Power of One Voice: A 50-Year Perspective on the Life of Rachel Carson," was accepted into the 2015 American Conservation Film Festival, the 2015 Woods Hole Film Festival, and the 2015 AASHE Conference (Association for the Advancement of Sustainability in Higher Education). He is currently pursuing multi-year documentations of the popular Solar Roadways project, the Green Building Alliance's Green and Healthy Schools Academy, and the South Side's Schwartz Living Market renovation to Living Building standards. Mark also serves on the board of the internationally renowned Thomas Merton Center in Pittsburgh, Pennsylvania. Mark's films and public speeches have inspired audiences around the world, including TEDx Pittsburgh, Sony Pictures, U.S. Environmental Protection Agency, Phi Beta Kappa Society, Bioneers Conference, the Mother Earth News Fair, Carnegie Science Center, and the world's oldest film school: Russia's VGIK (Gerasimov Institute of Cinematography). A citizen of the world, Mark has lived on three continents and visited 26 countries, particularly enjoying a year in Tokyo, Japan. Mark has also entertained audiences on stage with choral and solo performances of jazz, comedy, gospel, opera, and classical music as well as improv and musical theater.
Short Bio: Mark Dixon
Mark Dixon is an award-winning filmmaker, activist, and public speaker exploring the frontiers of social change on a finite planet. After graduating from Stanford University in industrial engineering, he worked for start-up companies in Silicon Valley before turning to documentary filmmaking.  His productions include "Your Environmental Road Trip" (YERT), a year-long "eco-expedition" through all 50 United States exploring environmental sustainability, and his latest film, "The Power of One Voice: A 50-Year Perspective on the Life of Rachel Carson." In December 2015, he crowdfunded a journey to Paris, France to attend and cover the United Nations Climate Change Conference – Conference of Parties (COP21) as credentialed press. Mark is currently working on a new documentary entitled "Inversion: The Unfinished Business of Pittsburgh's Air."
Events
Mark has given a presentation and/or personally screened one of his films at the following locations:
Pittsburgh Regional Academic
University of Pittsburgh (multiple appearances including keynote address at 2014 Sustainability Symposium)
Duquesne University (multiple appearances for the Sustainable MBA Program)
Carnegie Mellon University
Chatham University
Point Park University
Slippery Rock University
CCAC
West Virginia University
Propel School
Avonworth Middle & High Schools
Spectrum Charter School
Environmental Charter School
Winchester Thurston School
National/Global Academic
Yale University
Stanford University
Presidio Sustainable MBA Program
University of Southern California
VGIK (Gerasimov Institute of Cinematography) (Russia)
Humboldt State University
Ashland University
Bryn Mawr University
Rider University
Hiram College
St. Joseph's College of Maine
St. Joseph's Elementary School
University of Maine at Fort Kent
Bowdoin College
SUNY Geneseo
SUNY Fredonia
Eastern Mennonite University
Grand Valley State University
Franklin & Marshall College
Westminster College
Harvard Westlake High School
Westridge School for Girls
Highland Park High School
Ecology and Technical College (Moscow, Russia)
Moscow State University (Russia)
Non-Academic
Sony Pictures Entertainment (CA)
TEDx Pittsburgh (PA)
U.S. Environmental Protection Agency (CA)
Phi Beta Kappa Society (CA)
KEYS Service Corps (Knowledge to Empower Youth to Success) (Pgh
Allegheny City Special Events (Pgh)
Mother Earth News Fair (PA)
PASA Conference (PA Association for Sustainable Agriculture)
Heinz History Center (Pgh)
Carnegie Science Center (Pgh)
Powershift Conference 2013 (Pgh)
Pennsylvania Powershift 2009 (PA)
National Bioneers Conference (CA)
Bioneers by the Bay (MA)
Bioneers Conference (ME)
Three Rivers Bioneers Conference (PA)
Sustainable Brands Conference (CA)
GLUE (Great Lakes Urban Exchange) (WI)
Student Conservation Association (Pgh)
CENTRIA (Pgh)
East End Food Co-op (Pgh)
Rotary Ethics Conference (Pgh)
Youth Environmental Summit (keynote address) (Pgh)
National Aviary (Pgh)
National Conservation Training Center (USFWS) (WV)
Krasnoyarsk Governor's Ball (Siberia)